Complete Care of Fractures and Joint Damage.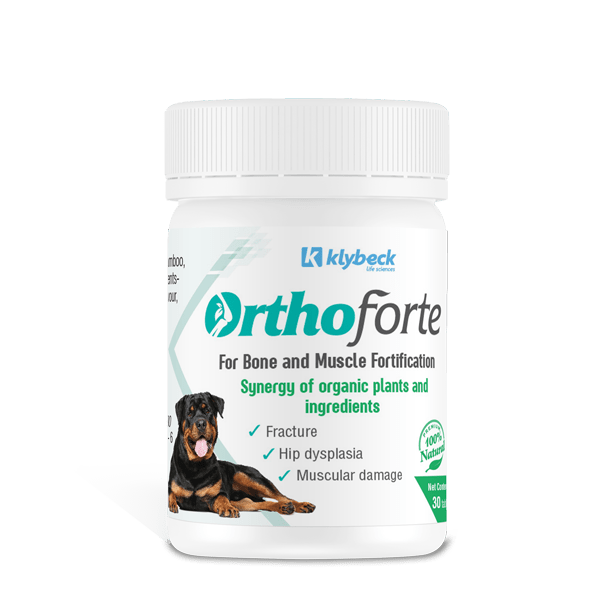 Orthoforte gives your dog the structural energy he needs. It contributes to bone and muscle building and keeps them strong.
Musculoskeletal injuries and complications are frequent in dogs. Being sporty and agile, they often tend to go beyond their limits and meet with accidental injuries. Some do meet with accidents like being by vehicles or fall down from roofs etc. The damage may be beyond one's imagination, however everything now has a cure and treatment.
During such accidents, fractures are common which may incomplete or complete. Incomplete fractures are comparatively minor and quick healing as the bones remain in place. The can be treated with a cast (Plaster of Paris; POP) where the affected limb is immobilized for 4- 6 weeks.
Complete fracture have non- union of bone fragments, and may need prosthetic devices which are surgically implanted in or over the broken bone to bring the bones together. The main techniques use are- pinning, plating and wiring.